"Art took my mind off of everything."
Fall is just a few days away and we're ready, thanks to a few products inspired by artwork from JJ, age 11. At age two, JJ received a diagnosis of a Wilm's tumor located on his kidney, leading to six chemotherapy rounds. Unfortunately, at age four, a relapse occurred and the cancer metastasized to his lungs. Seeking advanced medical care, JJ was admitted to MD Anderson Children's Cancer Hospital and underwent an extensive treatment regimen lasting more than a year. This comprehensive approach included multiple rounds of chemotherapy, a 10-day course of radiation therapy, and a surgical procedure known as a lower lobe lobectomy (removal of an entire lung lobe). Remarkably, by age six, JJ successfully completed his treatment
regimen and has been in remission ever since.

During his hospitalization, JJ engaged with the Children's Art Project, an experience that nurtured his passion for art. Reflecting on this time, JJ says, "Art took my mind off of everything." Presently, JJ remains involved in his artistic pursuits, demonstrating his enthusiasm for science, mathematics, mixed media projects, and clay work. He recently completed the intricate sculpting of a clay dragon, showcasing his artistic ability. During his time at MD Anderson, he won a contest hosted by the Houston Livestock Show and Rodeo by crafting an exceptional clay mug. His parents, who manage an art studio in
their hometown, provide JJ daily access to an array of creative outlets like painting, drawing, ceramics, and more, fostering his artistic growth.

JJ wants to become a software engineer. He got a taste of his dream this summer by participating in a robotics camp, an experience that allowed him to construct and program robots. We're inspired by JJ's journey, recognizing that the changing seasons is a reflection of life's ever- evolving chapters. As we embrace the coming fall, may we also embrace the stories of courage, determination, and artistic expression that enrich our lives and remind us of the limitless potential within us all.
This year marks the 50th anniversary of Children's Art Project. Each month, we'll provide updates, promote survivorship, and share uplifting stories about what makes Children's Art Project special.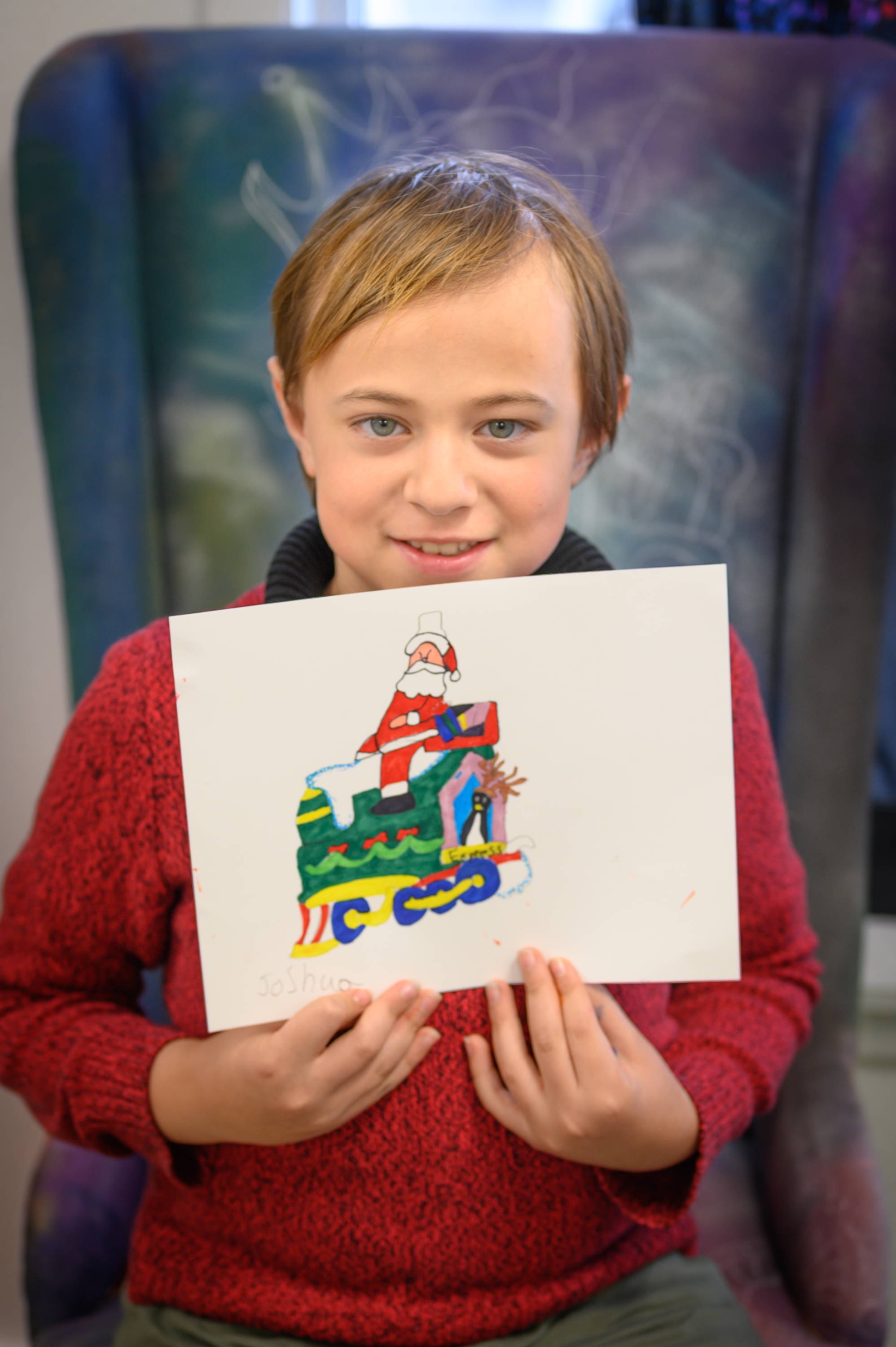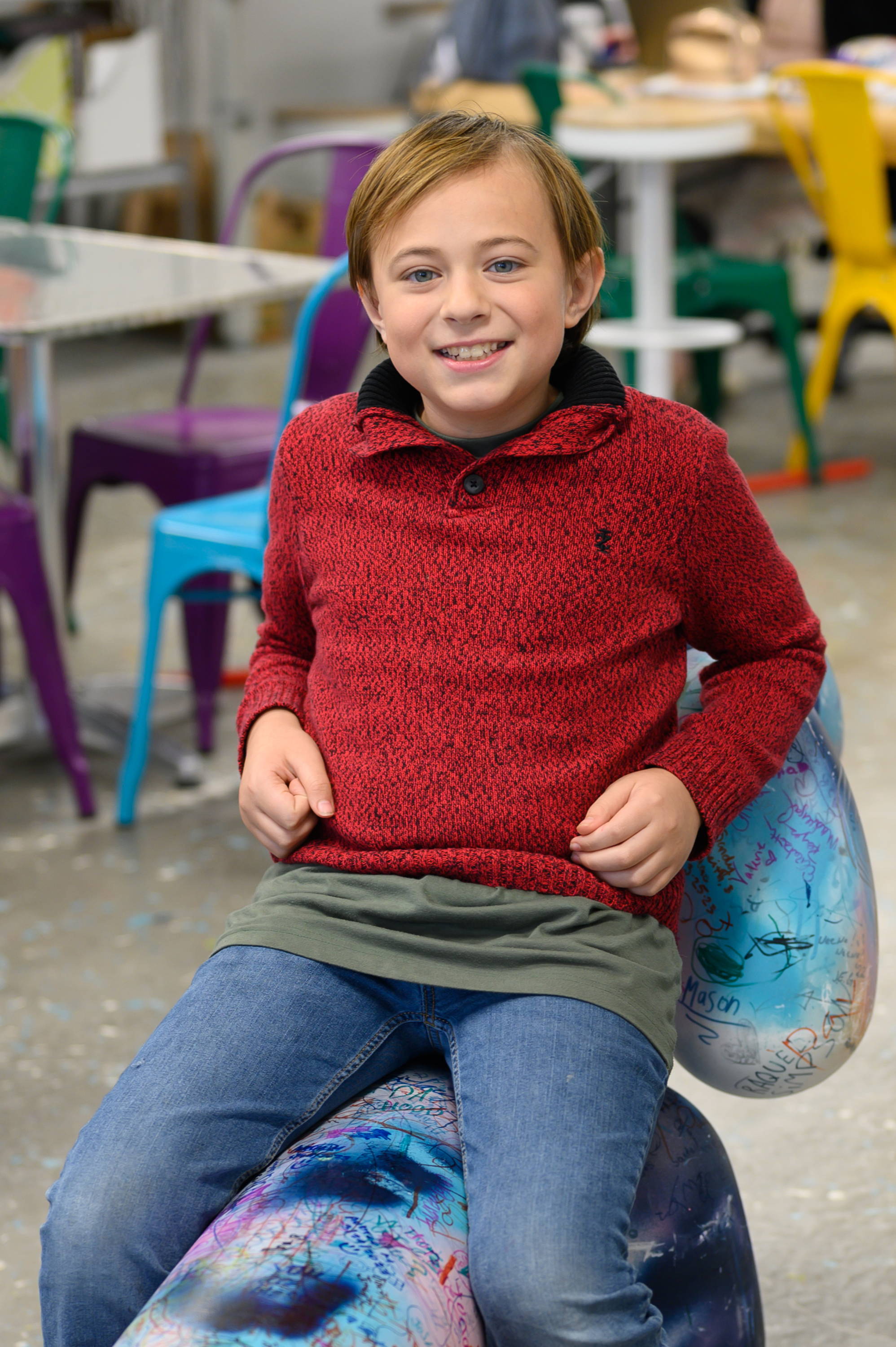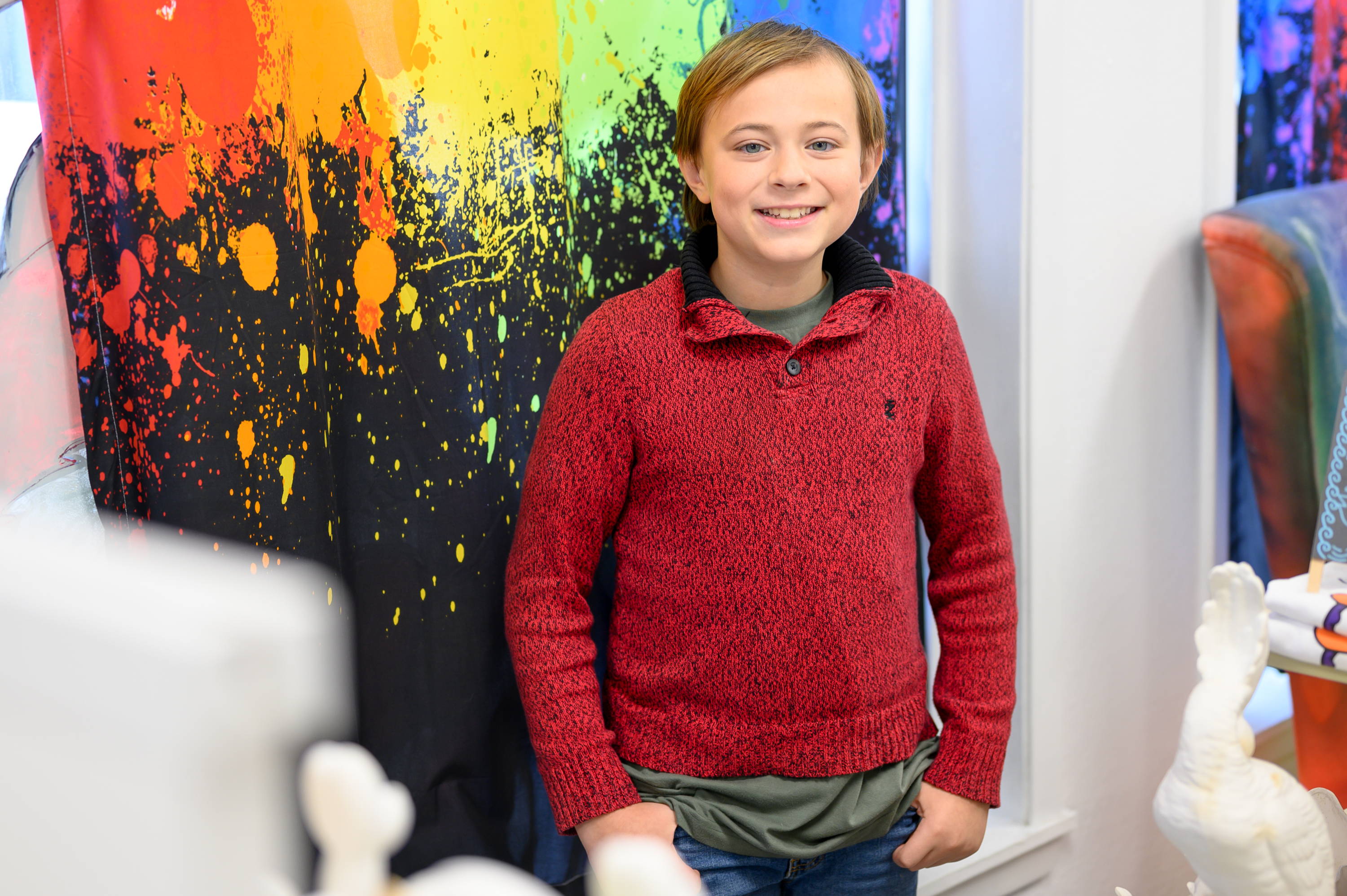 Shop Products Featuring Art By Elise R..