"The volunteers were phenomenal, and the peer-to-peer support that Children's Art Project offered was incredible."

It's the season for all things pumpkin. This month, we have fall-themed products inspired by artwork from LeighAnna, age 32. In June 1998, LeighAnna experienced deteriorating vision, prompting a visit to her eye doctor. Her eye doctor took one look in her eyes and immediately referred her to a pediatric neurologist at UTMB in Galveston, who conducted a CT scan that revealed a tumor. . The diagnosis indicated acute myeloid leukemia (AML) and granulocytic sarcoma. At the time of diagnosis, medical care was limited to a phase 1 trial. After transferring care to MD Anderson Children's Cancer Hospital, the original treatment plan included about three years of a series of treatments. However, LeighAnna developed widespread infections after only two cycles of chemotherapy. After a few weeks of treating the infections, LeighAnna was not getting better. The medical team decided to try white blood cell transfusions to help her fight the infections. LeighAnna was the 1st pediatric patient at MD Anderson to receive this treatment. After 28 challenging days, her condition finally began to improve.

During her hospital stay, LeighAnna continued her education and participated in the Children's Art Project (CAP), taking a liking to the volunteers. One noteworthy event was the parade, which showcased the artistic creation of pediatric patients. This experience was particularly meaningful for LeighAnna, whose father replicated her art pieces from the Children's Art Project onto plywood. The sizable artworks were proudly presented during the parade.

While hospitalized, LeighAnna confided in her mother that she'd like to attend Baylor University and study nursing, and eventually contribute her nursing skills at MD Anderson. Despite uncertainties about her future due to her health, her mother supported these goals. Amazingly, LeighAnna fulfilled her dreams of attending Baylor University, earning her nursing degree and working at MD Anderson.

LeighAnna greatly valued the peer-to-peer support she received during her hospitalization and cherished the friendships she made along the way. She developed a close bond with Caroline, a CAP participant, who became her best friend. While Caroline is no longer with us, it brings joy to LeighAnna to see Caroline's artistic creations being showcased in various products. "The volunteers were phenomenal, and the peer-to-peer support that CAP offered was incredible," LeighAnna says.

LeighAnna served as a pediatric inpatient nurse at MD Anderson Children's Cancer Hospital for nine years. Presently, she lives in Clearlake where she practices family medicine. The career move
was driven by her desire to be closer to family; however, her connection to MD Anderson patients remains a cherished memory. LeighAnna's continued involvement with Candlelighters and Sunshine Kids reflects her unwavering commitment to making a positive impact on children with health challenges. Embracing a part-time role as a youth minister, she remains dedicated to supporting youth.

LeighAnna's story encapsulates resilience, creativity and a deep sense of purpose - a reminder that every person's journey can inspire and uplift others.
This year marks the 50th anniversary of Children's Art Project. Each month, we'll provide updates, promote survivorship, and share uplifting stories about what makes Children's Art Project special.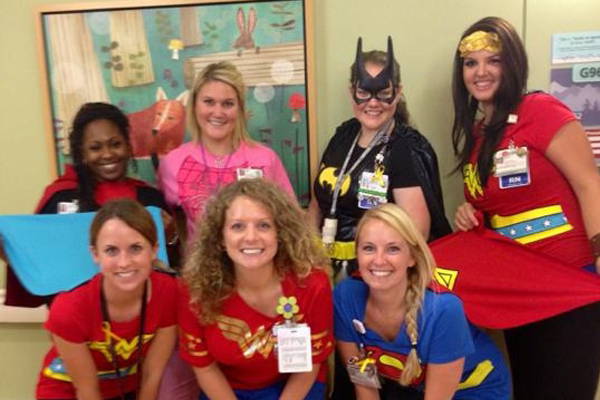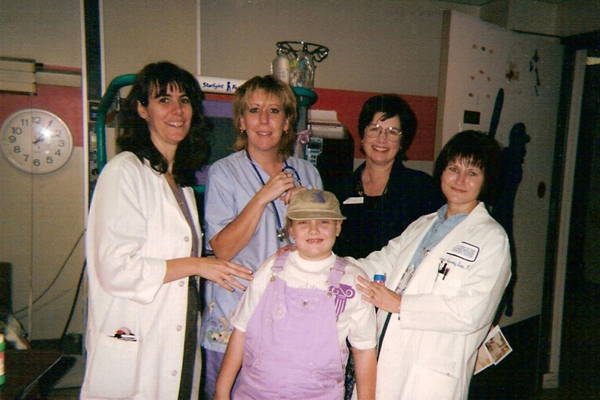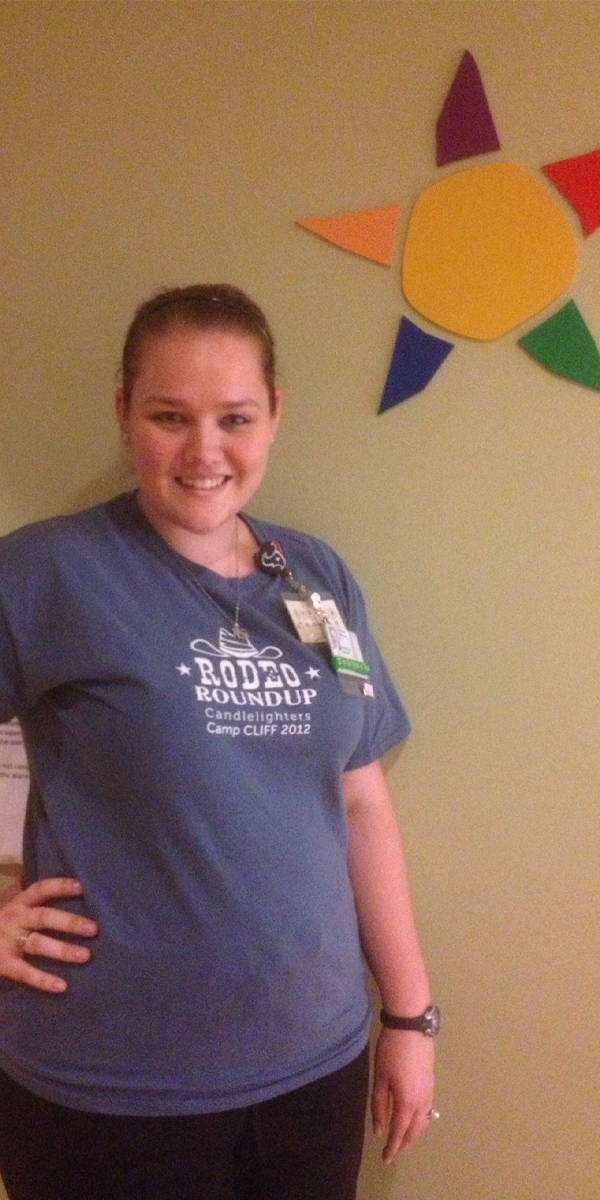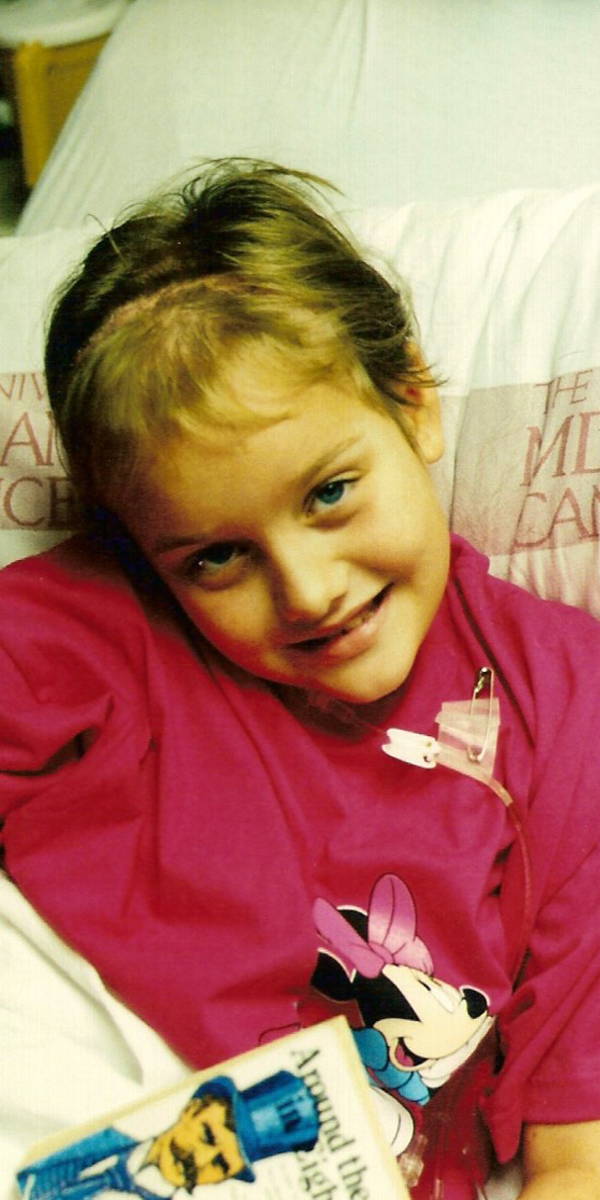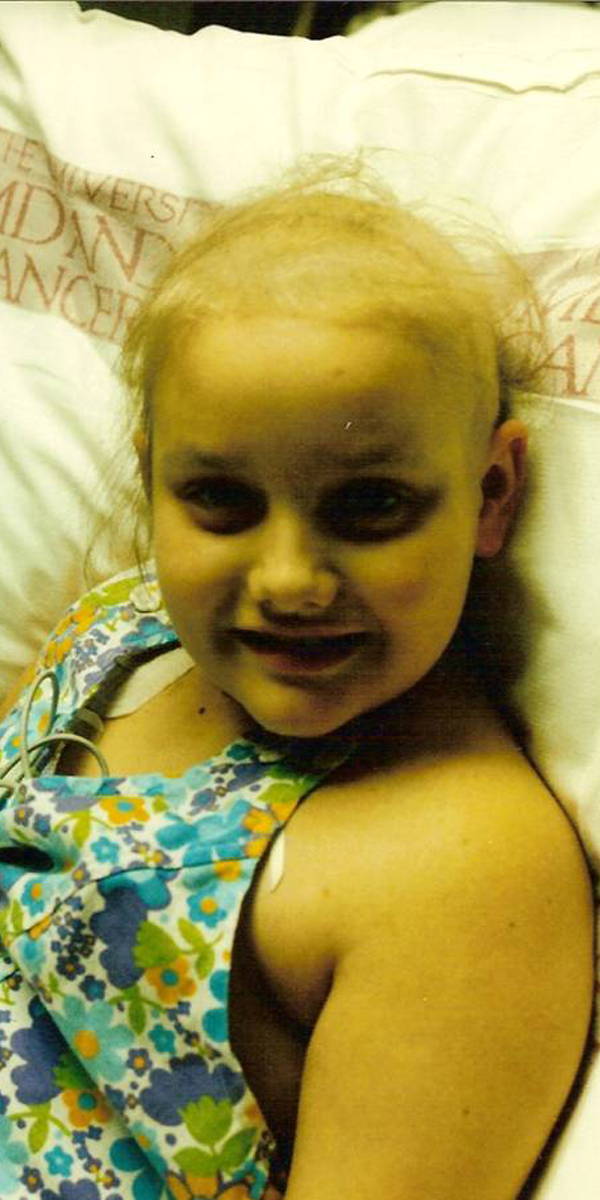 Shop Products Featuring Art By LeighAnna H.